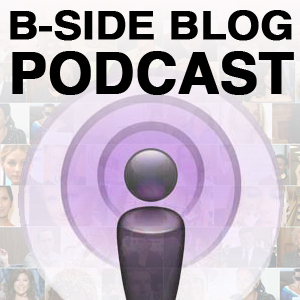 We're baaaaaack. After a two month hiatus, Lisa and I have convened once again to podcast, and this time around, the fun took place in my kitchen. Yes, while I made a dish for a dinner party, Lisa and I bantered away, discussing everything from vampires to zombies to Jersey Shore to German vocab. We're pledging to podcast more frequently, and with any luck, we'll actually follow through!
After the jump, check out the recipe that I used during the podcast, and remember, you can subscribe to the podcast on iTunes for free! Click here.
[powerpress]
Daikon Slivers in a Spicy Dressing
Adapted from Fuchsia Dunlop's Land of Plenty cookbook
1 lb daikon (or another raw vegetable such as carrots or cucumber)
1 tsp salt
For the sauce:
4 tsp white sugar
4 tsp Chinkiang or black Chinese vinegar
1 tbs pickled chili paste (or sambal oelek / chili garlic sauce)
1-2 tsp crushed garlic
3-4 tbs chili oil
2 scallions (green parts only), very finely sliced
a handful of fresh cilantro
1. Wash and trim the daikons. Cut them into very fine slivers, about 1/8 in thick (I used a food processor). Sprinkle with the salt, mix well, and then spread out in a colander or bamboo basket and leave for about 30 minutes.
2. Just before serving, combine the sugar and vinegar in a small bowl and stir to dissolve the sugar. Add the pickled chili paste and garlic and mix well. Pour in the chili oil (you can dilute it with salad oil if you don't want the dish to be too spicy*). Add the sliced scallions, and then finely chop the cilantro and stir it in.
3. Shake the daikon slivers dry and drizzle them with the dressing. Allow your guests to mix the dressing in at the table.
* I actually forgot to add the chili oil, and it was still delicious (and spicy).